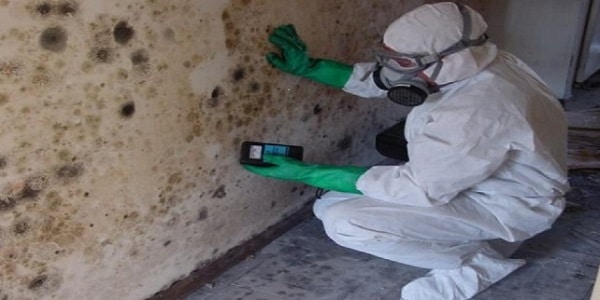 Kitchener's most trusted Mold inspection services
Having been in the cleaning and restoration industry for over 15 years, we performed countless home inspections in Kitchener, Ontario and the surrounding region. We are proud to say that we have seen it all after all these years.
If you believe that you have a mold issue, call us and we will send a certified mold inspector with a minimum of AMRT certification to your home to check for mold and problematic moisture issues that can activate and create mold growth. We will determine if there is indeed a problem and the full extent of it.  We will also determine the cause and recommend a permanent solution.
If 3rd party air sampling is required, we will recommend it at this time.
All our inspectors have years of experience and are certified by the IICRC to inspect your home or business.
Kitchener Mold Removal offers detailed mold inspections
We provide mold assessments and inspections in the greater Kitchener region. The process does not take very long and fairly straightforward. Our experienced and trained mold inspectors are very efficient. This first step is simply a preliminary inspection to determine the extent of the problem.
Worry-free with our Thorough Inspections
With our mold inspections, we will examine all aspects of your home/building in order to diagnose the issue and provide a permanent solution.
Our inspections may include 3rd Party air quality testing and examination of HVAC components, roofing, windows, building materials, and many more specific locations during our visit to your dwelling. Furthermore, we also survey the history of your building and account for other additional factors such as the number of occupants to ensure that nothing is missed in the inspection.
We will also bring in all tools and equipment necessary such as particle counters, thermal cameras, moisture meters, and swab samples in order to locate and determine water penetration even if it's being hidden under building components.
Once the facts are gathered and analyzed, the mold inspector will make recommendations to address the issue permanently.
You can be assured that nothing will be missed in our inspections. To book a consultation, simply fill in the contact form below or call us directly at 226-916-5522